based on transparent data
Decarbonization through digitalization
 Energy efficiency and emission reduction are at the center of public interest in times of climate change. Customer reactions are sensitive to these issues and a clear change of direction is emerging in politics as a result. Rising energy prices and strict regulations such as CO2 taxation and mandatory sustainability reports therefore require proactive action, especially in energy-intensive industries. Your company can benefit from our wide experience in this field and prepare your business for the future with the help of digitalization.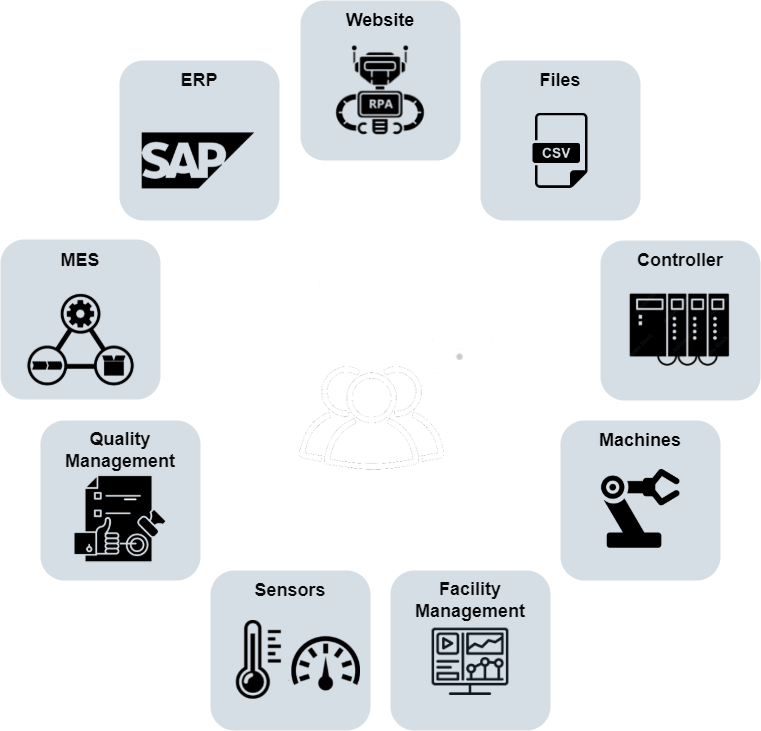 Current Situation
Decentralized system landscape
Difficult to interpret individual reports
Cross-system analysis impossible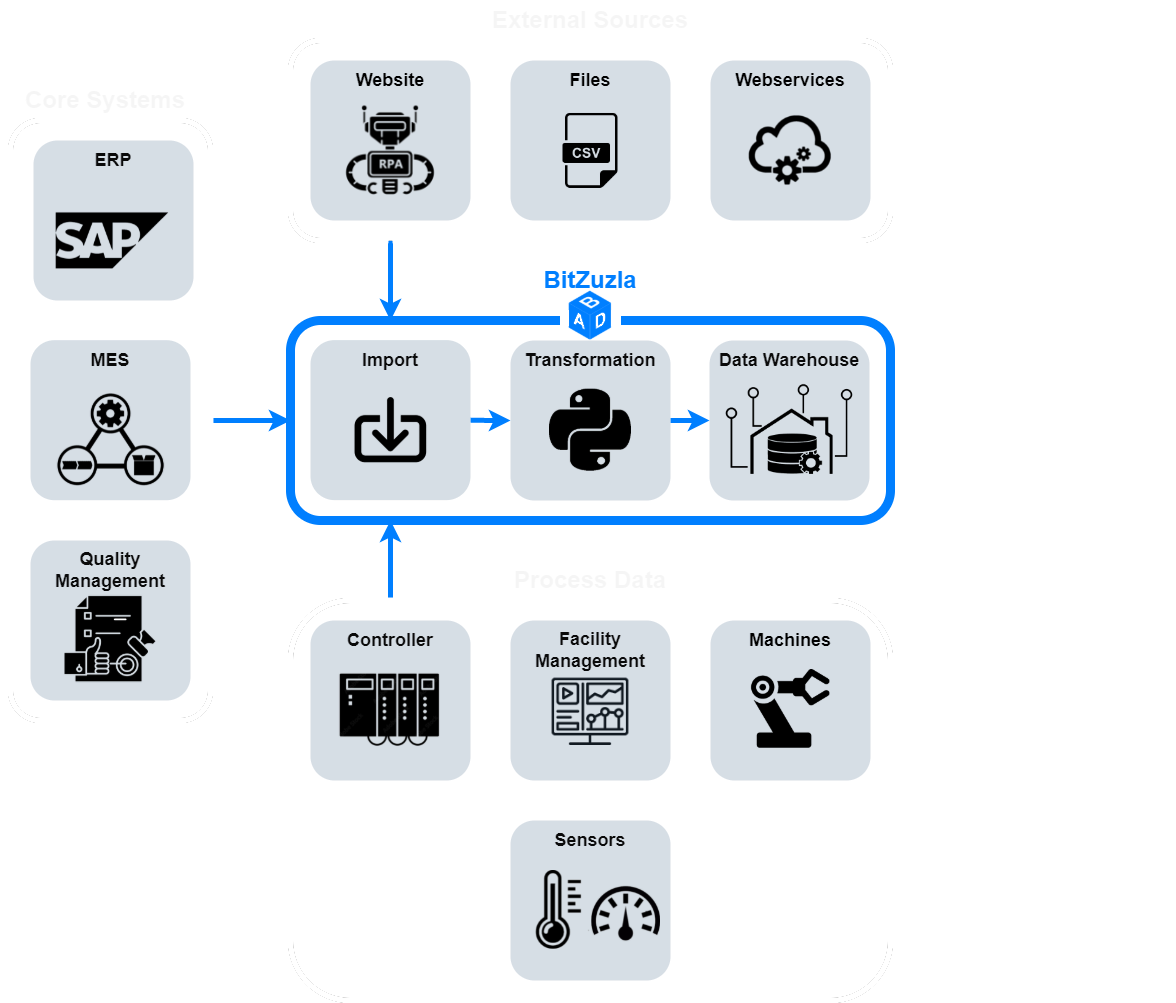 Data extraction and preparation
Flexible connection of all relevant company data
Unification of relational data and time series data
Easy transformation, quality check and merging
Central, scalable data warehouse with comprehensible meta model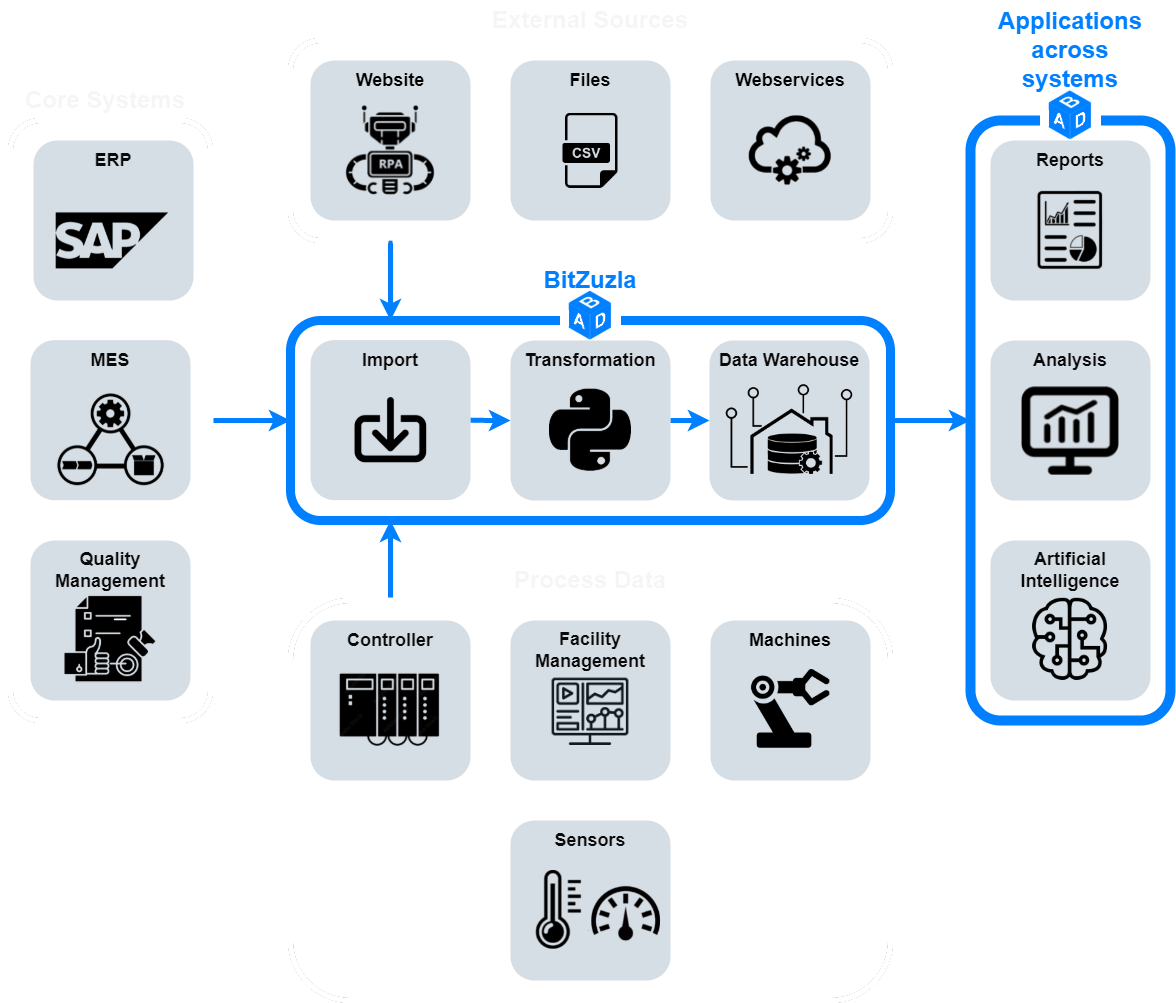 Cross-system applications
Reports and Analysis
Sustainability Reporting
Statistical Models and Machine Learning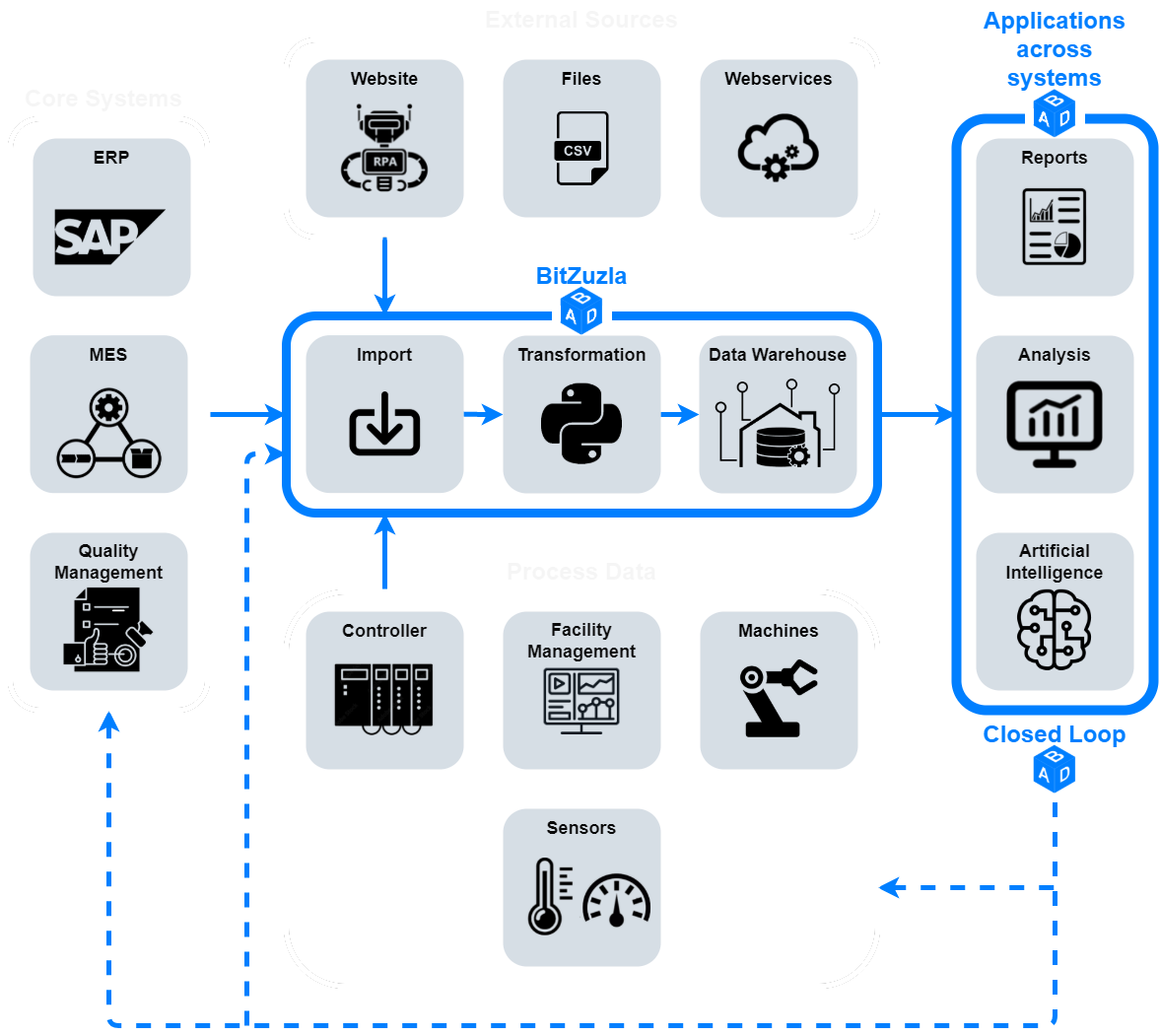 Closed loop
Feedback of calculation results in the main systems
Active intervention in processes
Bidirectional interfaces between individual systems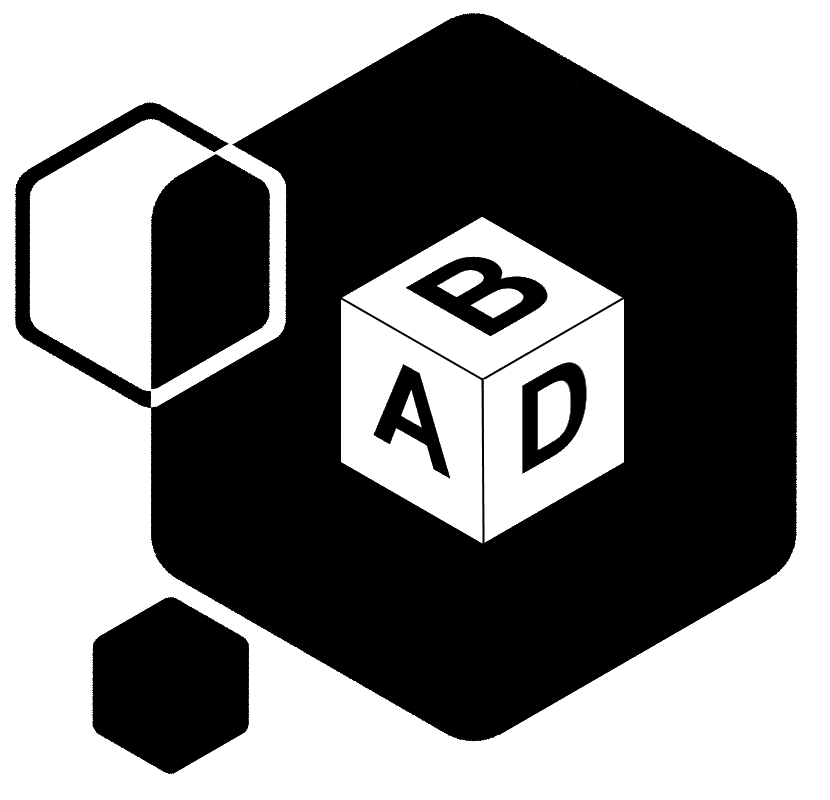 Achieve Better Decisions
Decarbonization
Productivity increase
Quality optimization
Input for Strategic management
Keep Know-how in company


Let's get to know each other first

Every company is unique. Even within an industry sector there are usually fundamental differences in the way of working, as well as structures that have grown over a long period of time. Therefore, in the first step, we dive deeper into the existing circumstances in order to develop a basic understanding of the situation.
Identification of relevant business processes
Derivation of the most important goals and control parameters for process optimization and decarbonization
Planning of a structured implementation
Evaluation of the expected improvements


Combine all relevant company data
A heterogeneous, decentralized system landscape with many individual reports usually prevents a comprehensive data analysis. We support you in setting up a data warehouse that is individually designed to your needs and connects various of your source systems. In this context we are not biased for any specific services or platform. Based on the existing infrastructure and by taking commercial and technical factors into account, we will find the most suitable solution for your requirements.
Full data transparency
Avoidance of manual entries
Reduction of personal dependencies
Easy to understand meta model
Versatile interface options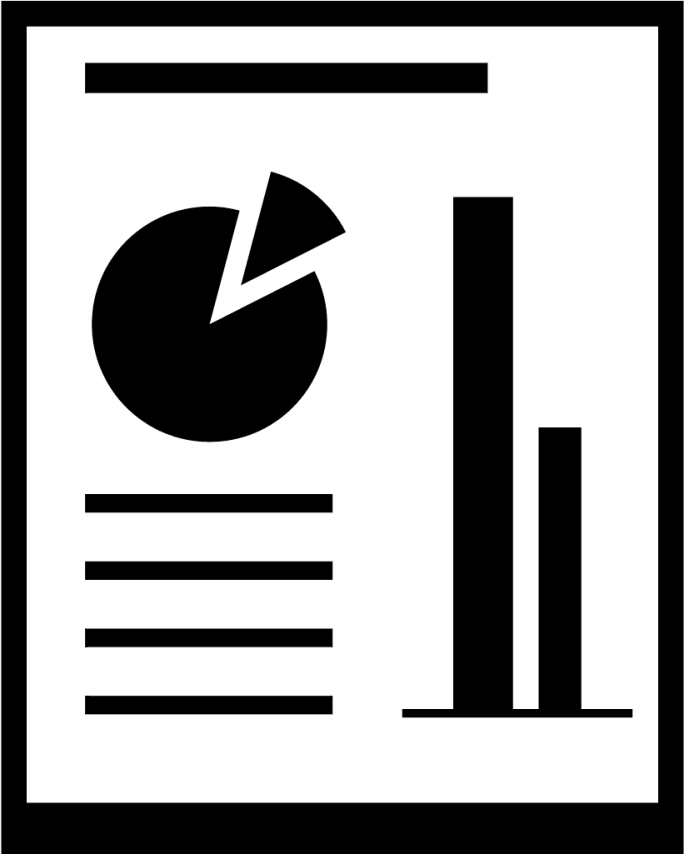 Visualization and reporting

After all relevant data is centrally available in meaningful structure, it can easily be used as a basis for all kinds of cross-system reports. Also, in this area we don't want to establish new business intelligence systems in your company without necessity. We would be happy to support you with the integration into any existing applications as long as they are suitable for your needs.
Visual check of data quality
Expertise in energy optimization, CO2 and sustainability reporting
Management reporting with meaningful data visualization as a solid basis for decision-making
Compact dashboards
Individual reports according to your specification


Data Analysis and Modeling

To be able to draw the right conclusions for process optimization from extensive data, simple reporting is usually not enough. On the other hand, the complexity of many mathematical modeling processes often represents a major hurdle in practice. Using modern data-driven analysis tools, we will show you how you can independently reveal the hidden relationships in your processes on a visual level and bring improvement potentials into implementation.
Visually supported data exploration
Individual cockpits
Data cleansing
Derivation of easy-to-use models for what-if analyses
Know-how transfer into your organization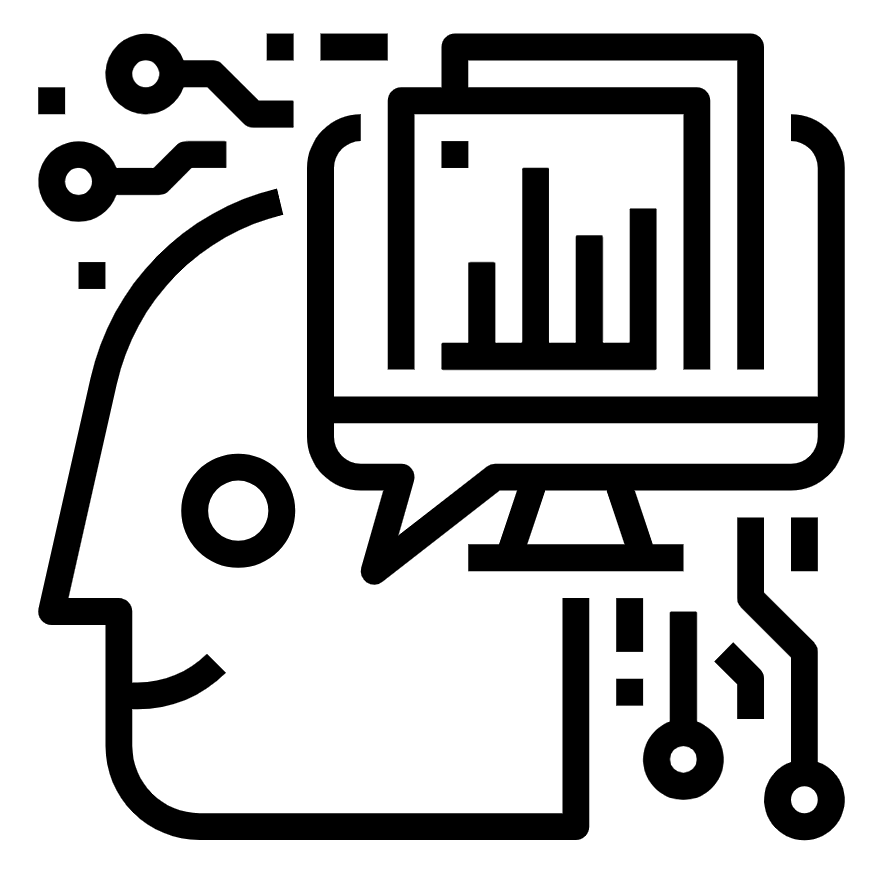 IT consulting
With every digitization project, the question arises at some point: Where to go with the data? Into a cloud or rather locally? Which services should be used and how do they fit into the existing infrastructure? Today's possibilities are almost endless and subject of constant change. Many solutions that promise perfectionism in theory later show their pitfalls during implemented in the productive environment. Benefit from our wide experience and avoid wrong decisions at an early stage.
Evaluation of services, providers, tools
Cost transparency
Creation of prerequisites (e.g. interfaces)
Implementation

EXPLORE
Knowing your data is the fundament of unlocking its value.
PREPARE
Cleansing and annotating make the difference between valuable and useless data.
DISCOVER
Spot new patterns, trends, correlations, and so much more…

YOUR SPECIALIST
for mathematical modeling in the energy industry
DT.ENERGY SUITE
Decision Support based on stochastic optimization